When I am presenting on Universal Design for Learning (UDL), an education framework routed in offering options to students to help them take control of their own education, teachers often tell me they have been doing it already for years. I ask them to explain.
What follows is often a description of Differentiated Instruction (DI). Like UDL, DI is also an education framework based on providing options to students. However, there are some critical differences that differentiate (pardon the pun!) the two frameworks from one another.
The Dinner Party Analogy
I like to explain the differences by asking teachers think about hosting a dinner party. Let's say you have invited over thirty guests. Several of these guests have food allergies, another few are gluten-free, some are vegetarian or lactose intolerant, and your brother is exclusively Paleo. You want to be the perfect host, and you want to accommodate everyone.
Scenario 1: You decide to make individual meals for each guest so that each of them has the perfect dish. That is a lot of juggling to do. In the end, you are exhausted from all of the cooking, made a few mistakes because it is nearly impossible to get everyone's individual meal perfect, and didn't enjoy yourself. At the same time, you are frustrated that some of your guests preferred other's meals when you had made a special dish JUST FOR THEM.
What I just described is the dinner party equivalent of DI. DI is presenting options, but those options are directed by the teacher. For example, you may take one group of students aside and ask them to read an extra piece of literature because you can tell they are more advanced than their peers. You ask another student to draw a picture instead of writing an essay since you know writing is challenging for him. You are presenting options, but those options are governed by you and it's possible you haven't chosen the right options for the right students. You are burnt out from trying to create so many individualized lessons.
Scenario 2: Let's go back to the dinner party. Rather than preparing thirty individual meals, why not put out a buffet? Include lots of variety, but let the guests choose what is best for them, what they believe will work with their individual diets, and satisfy them. You don't witness guests peering at other's dishes wishing they had been made the same thing. You are relaxed and engaged. You have saved your energy for interacting with your guests, instead of wasting it preparing imperfect options.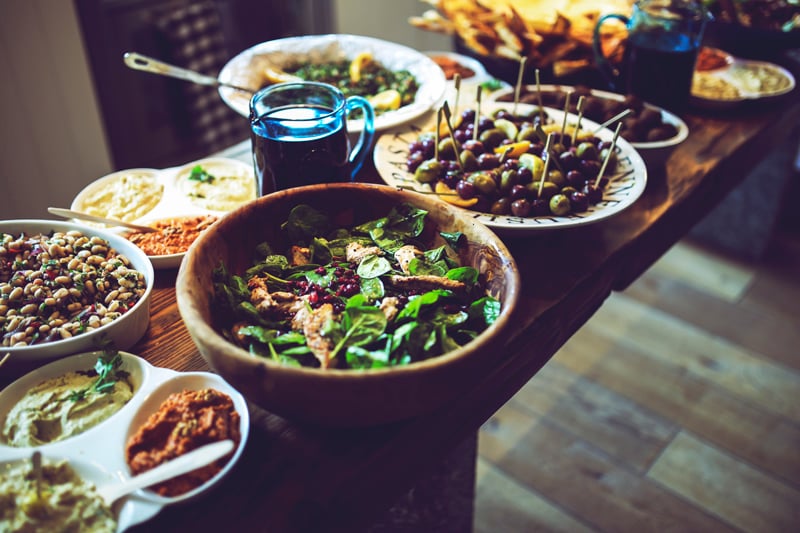 UDL offers students a "buffet" of options. The options are offered by the teacher but they aren't individualized for specific students. Through the UDL framework, students are intended to become self-directed learners and choose the options that work best for them, not the other way around. With UDL, students learn to take responsibility for their learning. They are learn the "why" of learning as we turn on the affective network of the brain by providing multiple means of engagement. They learn the "what" of learning as we ignite the recognition network of the brain by providing multiple means of representation. And they learn the "how" of learning as we turn on the strategic network of the brain through multiple means of action & expression.
If you are feeling exhausted by creating individualized learning plans for each of your students through the DI framework, you are not alone. UDL can help you provide options but allow you to maintain your creativity and energy while developing a classroom full of curious, self-directed learners. It isn't a framework you can implement overnight, but once you see it working its magic in your classroom, you will become just as hooked as I am.

To learn more about the UDL framework, and read up on concrete examples of how you can implement it in your classroom, explore our guide to UDL and feel free to pick up a copy of my book, UDL Now!