When my dad and I, Tom Thibodeau, wrote UDL in the Cloud in 2016, I don't think we could have ever predicted it would help teachers navigate how to educate during a pandemic. Physical schools closed for months. Districts, schools, and teachers required to implement emergency distance learning plans in a matter of weeks. This is the stuff from the movies and my mind is still blown about how we got here.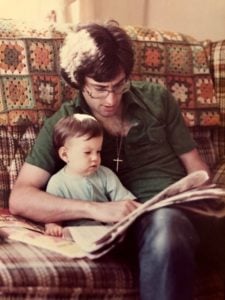 So, how do we grow our practice as a virtual teacher? It starts by asking ourselves how we can continue delivering high-quality and flexible education that supports and challenges all learners in this time of distance learning. It takes finding the right balance between being a caring human while everyone is struggling and encouraging students to meet high expectations. It requires putting engagement – self-regulation, building and maintaining relationships, coping, and adopting a growth mindset – at the forefront.
I am not going to say there is an easy solution out there for you because there isn't. Unlearning how we have done things for years takes patience, practice, and enduring micro-failures even during the best of times. And to add to it, this new world we are living in is completely overwhelming. There are so many distractions: family members who are ill or working in high-risk jobs, micro-interruptions throughout the working day alongside our own kids, the loss of social outlets that previously helped us cope with tough days. Adopting a new educational framework right now is understandably too much for many of you. But just trying out some tiny tips, day by day, that don't require a whole lot of time, can make for a better experience for both you and your learners.
Let's start with a few tech tips. Take a look at Tom acting out an online class fail in this video. I was doubled over laughing the first time I watched this because it is so hilariously similar to what so many well-meaning educators are doing as they adjust to this new world. I come in about halfway through the video to show how it could have gone. How do these experiences affect the end user, the learner?
This video is just one of many, along with some amazing tips and contributions from our amazing colleague, Amy Sharp, in our new UDL in the Cloud guide.
In the guide, you can read our take on how to layout your syllabus, what real-world application of UDL principles and guidelines look like in the cloud, and watch a bunch more (often hilarious!) videos of me and my dad showing you what UDL in the cloud should (and should not!) look like.
Looking to deepen your learning of UDL for Remote Learning, register at the link below!